Email signature
All employees must adopt an email signature to ensure that all outgoing email communication is consistent. The Email signature is one of the most cost-effective tools for building our brand awareness and demonstrating our professionalism.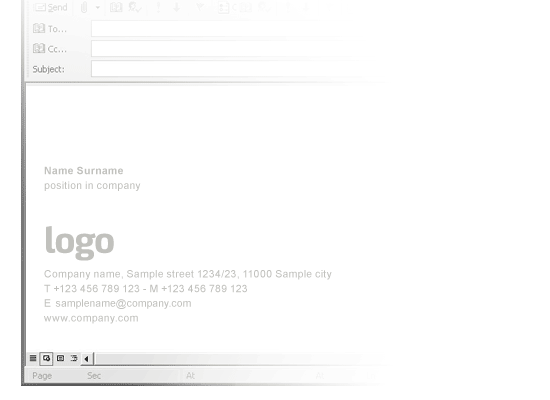 Other languages
Firma para el correo electrónico
Todos los empleados deben adoptar nuestra firma para el correo electrónico para asegurar que todas las comunicaciones por correo electrónico salientes sean consistentes. La firma para correos electrónicos es una de las herramientas más efectivas para construir concienciación de marca y demostrar profesionalidad.
Podpis v emailu
Aby byla naše komunikace konzistentní, musí všichni zaměstnanci převzít podpis v emailu. Podpis v emailu je jedním z nákladově nejefektivnějších nástrojů budování povědomí o naší značce a je důkazem profesionality.